Home

»

Projects
Road Safety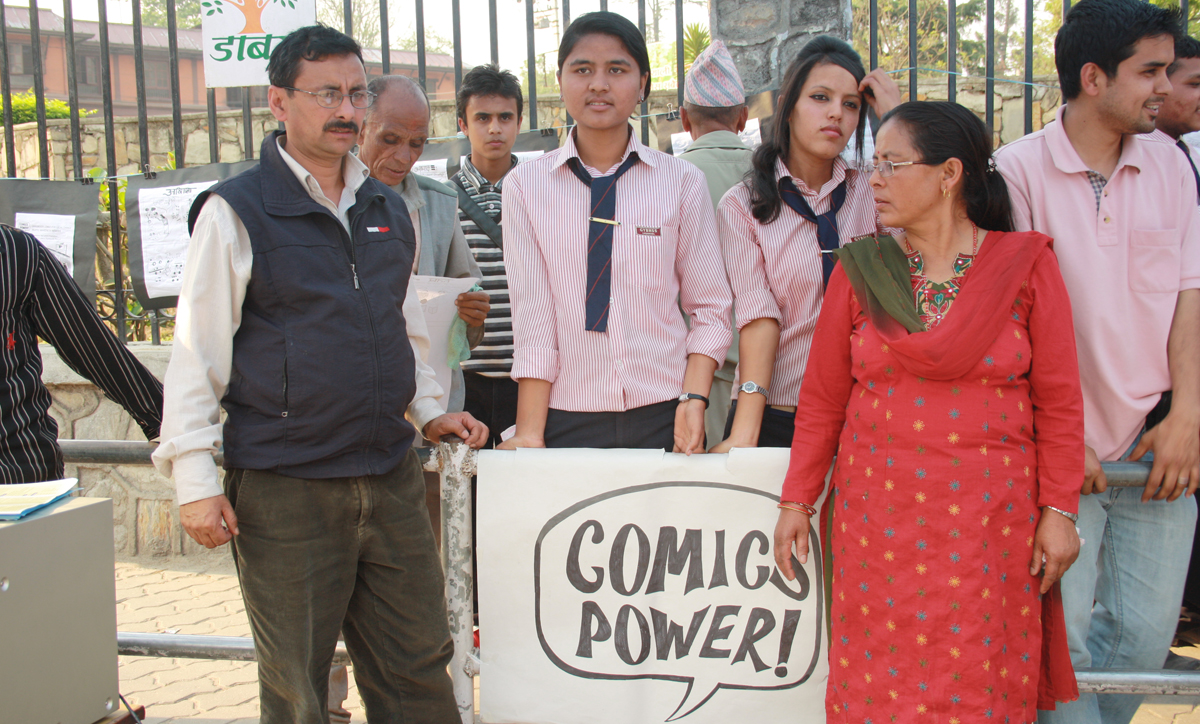 Chairman of Laxmi Pratisthan himself lost his two sons in road accidents during the period of nine months, leaving a deep agony behind. Having lost his two adult sons in separate road accidents in the span of nine months, Chairman and the Patron are very serious and sensible towards the rules and regulations of Road Traffic and Safety issues. Realizing it as one of the burning hot issues in today's date, Laxmi Pratisthan, from its initial phase, has been conducting various traffic and road accident awareness programs and activities across different areas in Kathmandu. Laxmi Pratisthan has been actively engaged in this subject theme in collaboration with governmental and non-governmental institutions.
The activities carried out so far
1. Conducted Traffic awareness programs through Comics Power concept in various colleges from the year 2012- 2014 targeting the adolescent students of college level.
2. Repainted the road dividers and stuck the night glowing stickers to prevent collision with the road dividers which causes fatal road accidents.
3. Provision of glowing jackets to the traffic police personnel.
4. Provision of flex boards with warning signs and information in the highly risked accident prone areas.
Road Safety, Photogallery