Home

»

Advisors
Advisors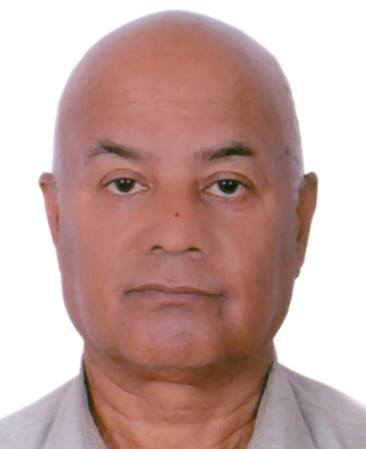 Hon Professor Laba Pd Tripathi
Hon Professor Laba Prasad Tripathee worked for 35.5 years at the Ministry of Education, Science and Technology Government Nepal and was retired as Joint Secretary and spokesperson in 2008.He has done Master in two subjects from Udaipur University, India and Post graduate from Queens University Northern Ireland, Belfast, UK. His experience includes working as a Senior chairman with social organization called Pashupati Annapurna Ashram International Committee Kathmandu since 1984. On behalf of TU team, he participated in the MOU signing program between Tribhuban University, Nepal and University of Wyoming, USA in 2004. He has been also been engaged in the different workshops and research activities between TU Nepal, university of Wyoming USA and California State University Fresno LA. He worked as principal in Karnali Technical School, Jumla one of the most remote place of Nepal. He is the Founder member of CTEVT, Department of Education and Teacher Service Commission of the Government of Nepal. He was honored with Gorkha Dakshin Bahu Second by the King of Nepal for his performance of duties in the government service.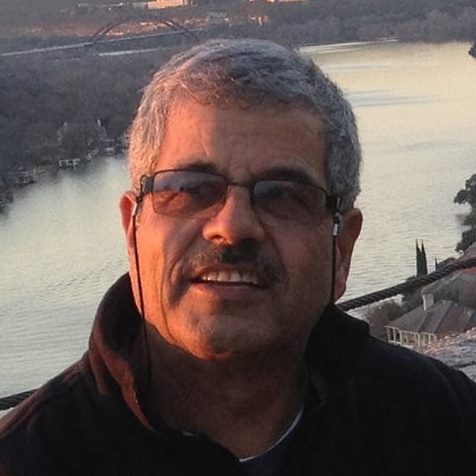 Mr. Hari Pd Regmi
Mr. Hari Pd. Regmi is an experienced budgeting manager and aid coordinator turned freelance development consultant and a social worker. He has two and half decades of experience in program budgeting; aid coordination and management; liaison, translation and interpreting in English language. He is a master of Public Financial Management (MPFM) graduate from the American University Washington, D. C., USA. He has successfully completed a number of overseas training including governance reform, public finance, public-private partnership, and use of information technology for development. He has worked as a Volunteer Consultant (2006 – 2012) at NARCONON NEPAL; a not-for-profit organization engaged in treatment and rehabilitation of narcotic addicts (2006 - 2012). As recent as early 2019, he translated the glossary of "Workers' Compensation in the USA" in Nepali and published it in nine consecutive (March – May 2019) issues of 'Nepali Post' (nepalipost.com) for the benefit of the Nepali community members residing and working in the USA.
Mr. Bhakta Bhandari
Bob Bhandari (Bhakta Bahadur Bhandari) is an entrepreneur, successful administrator, and an active social worker since 1993. He was graduated from the University Of Central Oklahoma, USA on August 1, 2006, in Bachelor of Business Administration. Currently, as of 2019, he is serving as General Secretary in 'Nepalese Society, Texas USA. Besides this, he is affiliated with almost two dozen organizations. He has helped many people in Nepal and saved many lives by helping them for treatment (cancer), helped to build libraries in remote places of Nepal, served over 10,000 people with relief package during Earthquake April 25, 2015. He is affiliated to various organizations including Nepalese Society, Texas USA as General Secretary, Far Western Nepalese Society, Texas USA as the Founding President; HDNP International, USA. as an Advisor, Blood Donors of America USA as Life Member, Lions Club International as a member, , founding member of a Basketball Nepali team in USA, Youth for Peace In Nepal as a President, Prithivi Narayan Shah Memorial & Cultural Academy, USA as founding Trustee, Nepali Cultural & Spiritual Center (NCSC), USA as a founding Member. He is also associated with various organization in Nepal including Sharada Foundation Nepal as a founding Senior advisor, Paropakar Primary Health Care Center as an Advisor, Motherland Volunteer Family as a Vice President, Help Nepal Network as an Advisor and Sanu Foundation as an Advisor.