Home

»

Projects
Women & Youth Empowment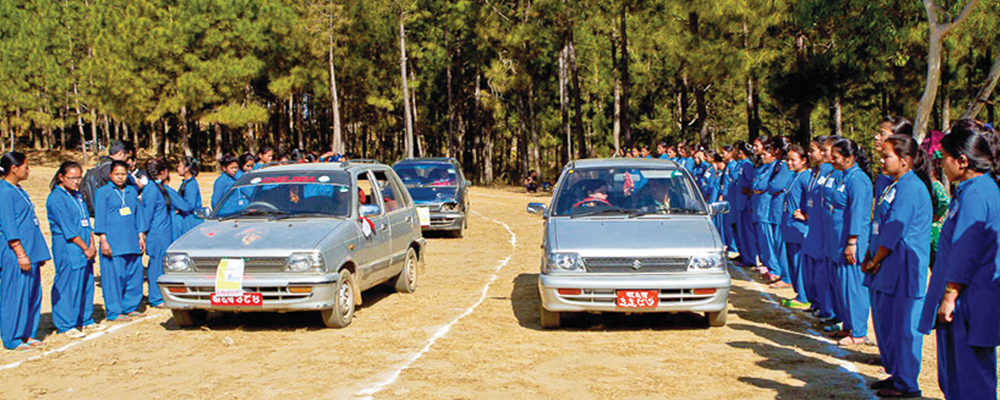 Women Empowerment & Skill Development
In Nepal, the proportion of women involved independently in social and public activities is extremely less. Women are underprivileged, under-represented and exploited in all spheres of society. While defining the status of women in Nepal, generally three indicators are kept in mind; Social, Political and Economical status. Socio-cultural, political, economic and educational factors have forced them to live in subjugation by men.
This realization made Laxmi Pratisthan intervene it as a most important thematic issue. Laxmi Pratisthan is organizing, empowering and transforming the skills to empower them into mainstream life.
Women Education Program:
Pratisthan has provided six-month non-formal basic education training to women. Till this date, Pratisthan has provided education to 160 women of different ages across various regions of the country.
Skill Based Training for Women:
Pratisthan provided different skill based training to women in districts like Kavre, Morang and Sindhupalchok.
| | | |
| --- | --- | --- |
| Trainings | No of training held | No of beneficiaries |
| Cutting and Stitching | 7 | 197 |
| Driving Training | 1 | 69 |
| Beautician Training | 3 | 95 |
| TOTAL | 11 | 361 |
List of Skill Based training provided to the youths:
| | | |
| --- | --- | --- |
| Trainings | No of training held | No of beneficiaries |
| Basic House Painting | 2 | 60 |
| Tile and Marble Fitting | 2 | 60 |
| Shoe Making | 1 | 80 |
| Electrician | 2 | 94 |
| Plumbing | 2 | 80 |
| Junior Agriculture Technician | 1 | 40 |
| Animal husbandry | 2 | 50 |
| Basic Computer training | 1 | 20 |
| TOTAL | 13 | 484 |
Women & Youth Empowment, Photogallery