Home

»

Projects
Health for All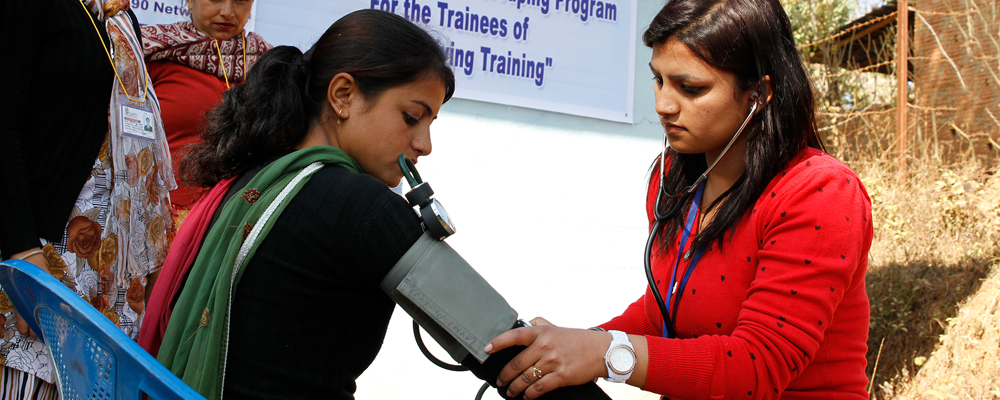 Health is another thematic pillar of the organization. Laxmi Pratisthan frequently organizes Free Eye Screening Camps and General Health Camps in different parts of the country.
Our Activities:
Organized six eye camps across various districts where 4150 people were provided with free eye check up.
Provided Free cataract surgery service to 495 people.
Organized different health camps and blood donation programs in different parts of the country.
Provided financial support of NRs 50,000 each month to a community-run health service center at Dhadkhola of Sindhupalchok from 2014-2015.
Laxmi Pratisthan team in coordination with Ministry of Public Health Thailand organized a free medical camp at Dhadhkhola, Sindhupalchok as an instant response to the earthquake victims of April 25, 2015. More than 3,000 patients were benefited by the service.
Health for All, Photogallery